Bayer Leverkusen rode a strong overall performance to a 3-1 victory over host FC Augsburg before 25,010 at WWK Arena Friday night. It was a second-consecutive victory for Leverkusen and the second consecutive match in which they scored three times. Conversely, it was the second consecutive loss for the hosts, both coming on Friday nights and both by two goals.
As had been discussed all week in Bundesliga circles, the match day's first goal would be the 50,00th in Bundesliga history.
A few minutes after the opening whistle, odds seemed fairly good it would be a Bayer Leverkusen player to deliver the historic goal. Following terrific chances for Kai Havertz, Kevin Kampl, and Chicharito, it was Kimo Bellarabi converting a flank from the 17-year-old Havertz to put Leverkusen on the board first in the 23d minute.
https://twitter.com/Bundesliga_EN/status/832702153638555649
Javier 'Chicharito' Hernandez scored five minutes before halftime and five minutes after Dominik Kohr put FCA on the board in the 60th minute, briefly giving the hosts hope for breaking their streak of winless Friday nights.
Augsburg has not won a Bundesliga match under the "Friday Night Lights" since October 5, 2012, when they downed Werder Bremen 3:1. Since then, they've posted just three points in eleven matches. Their next chance to end the run comes March 3 against RB Leipzig.
Even with the milestone goal and Chicharito's brace, it was the performance of 17-year-old Kai Havertz that had people talking both during and after the match. In addition to the helper on Bellarabi's goal and a handful of chances to get himself on the score sheet, his on-pitch presence never reminded you of his youth. His play was so strong, in fact, that it brought the spectre of Bayern money and allure into the picture from at least one pundit.
At the #FCBayern transfer base, the Kai Havertz radar is beeping loudly. #fcab04 #Bundesliga pic.twitter.com/MfdSOxkbD8

— Kevin Hatchard (@kevinhatchard) February 17, 2017
If there was a sour note in the evening's proceedings for Leverkusen, it was when Lars Bender had to leave the match just before halftime. Schmidt said after the match that team trainers would do everything they could so that "he can stand on the pitch again on Tuesday."
Leverkusen will need their leader and as much of their recent good form as possible Tuesday night, when they will host Atletico Madrid in the first leg of their Champions League Round-of-16 tie. Roger Schmidt's squad will also benefit from the confidence boost of their last two victories as they face a team that bested FC Bayern to win their group this year, reached the competition's final match last year, and edged past Leverkusen in this same stage in 2015 through penalties.
Augsburg will look to end their two-game slide next weekend with a trip to table-doormat SV Darmstadt 98.
Squads
FC Augsburg: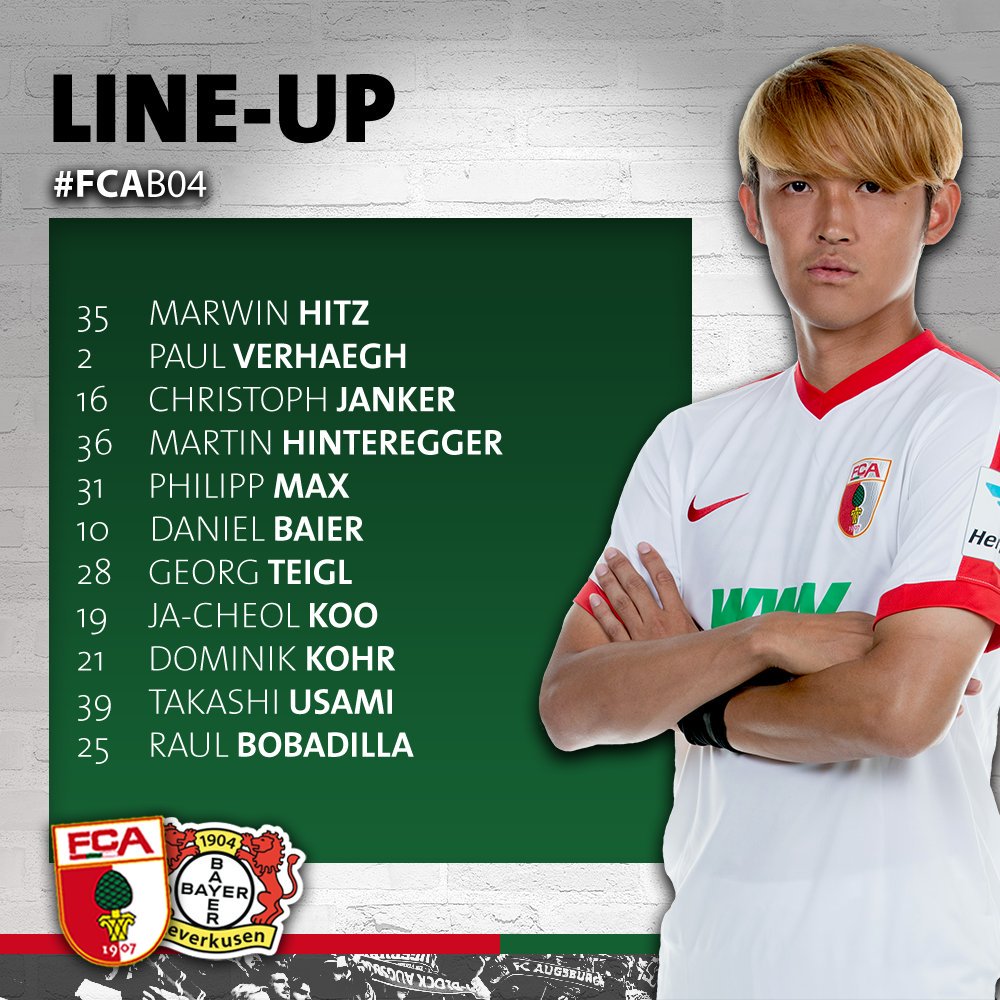 Subs:   Ji (71.),  Leitner (88) 
Bayer Leverkusen 04: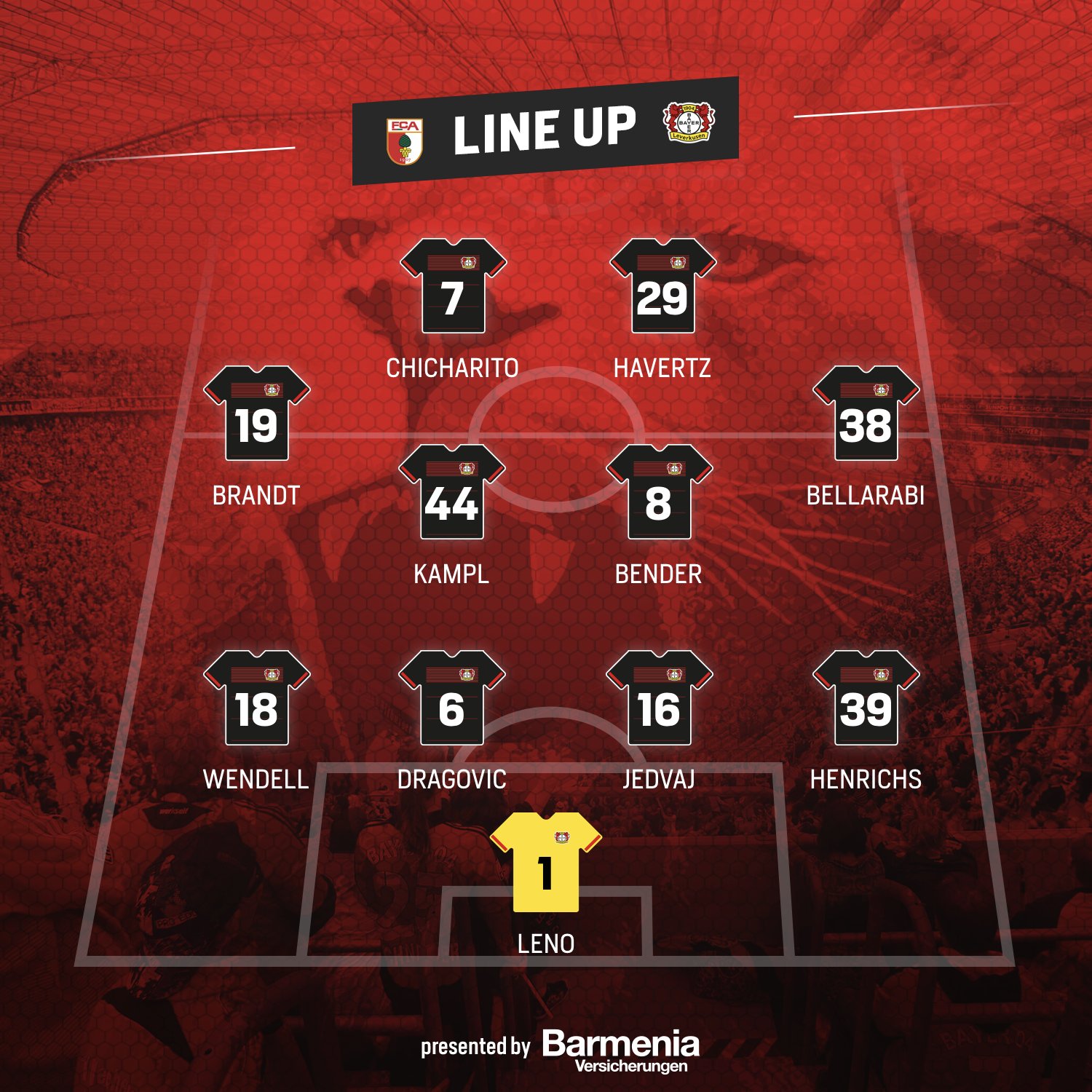 Subs:  Aránguiz (44.), Volland (59.), Baumgartlinger (67.)
Goals
0:1 Bellarabi (23.)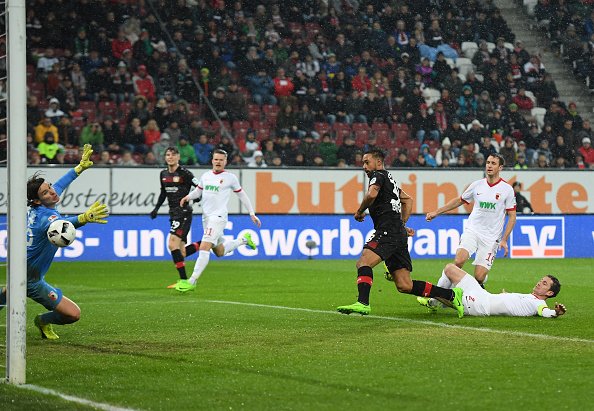 0:2 Chicharito (40.)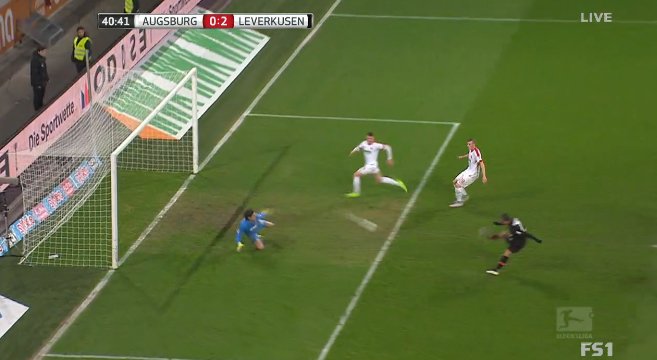 1:2 Kohr (60.)
60' TOOOOOOOOOOOOOOR für den #FCA. #Hardkohr macht den 1:2-Anschlus. ENDLICH! #FCAB04 pic.twitter.com/HgEtkPOO0F

— FC Augsburg (@FCAugsburg) February 17, 2017
1:3 Chicharito (65.)
Yellow Cards: Max, Verhaegh, Kohr – Wendell (5th yellow card)
The following two tabs change content below.
Randall Hauk is a freelance writer living in the United States while covering German football. He is currently the publisher of Planet Effzeh, an English-language site covering 1. FC Köln. He wrote about the German national team for the Telegraph as part of their World Cup Nation coverage.
Latest posts by Randall Hauk (see all)