As familiar as we may all think England to be to us outsiders, thanks to the prevalence of her language and culture around the globe, she does still tend to be somewhat foreign, when it comes right down to it. And the introductions of foreigners into an ecosystem can have dramatic consequences.
English week did precisely that to the 2. Bundesliga, delivering several surprise results in the middle of the week, with the trend continuing into the weekend's match day eight.
Fire Your Coach, Win a Match
It doesn't always work, right Pauli fans?
Yet, there is a long-standing tradition of teams getting a bit of a lift after a coach is fired in the midst of a campaign.
1860 München divorced themselves from summer hire Ricardo Moniz after Tuesday's 1:0 loss at SV Sandhausen on an goal deep in extra time.
Three days after the disappointment in Sandhausen, the Lions, under the guidance of interim coach Markus van Ahlen grabbed just their second victory of the season, largely dominating SpVgg Gruether Fürth in a 2:0 Friday night fight.
Amid rumors of former Germany national player Bernd Schuster being the most-prominent candidate for the permanent gig, von Ahlen will continue his audition piece Friday night in Aalen.
FC Erzgebirge Barcelona
If titles were awarded to sides for a three match burst, we'd be handing one to the Men in Violet right now.
Under new coach Tommy Stipic, Aue have seven points from their last three matches. Following up on the prior weekend's thrashing of St. Pauli, the Vielchen went to promotion candidate FC Ingolstadt and snagged a point in a 1:1 mid-week clash and then returned home Friday to take all three in a 1:0 with VfR Aalen.
Stipic, who joined Aue after a four-year stint in Ingolstadt training the U17 and reserve squads, was the recipient of chants and applause from the home supporters despite causing grief to Inglolstadt's hold on the top spot in the table.
Friday's victory was Aue's first over Aalen in seven attempts and leapfrogged the hosts over VfR in the table and out of the relegation zone, a feat that seemed, at best, a long way off, considering their rather moribund start to the season with just one goal and one point from their first five matches.
Vfr Aalen is now winless in their last six and will host the newly alive Lions of 1860 München Friday night.
Erzgebirge Barce  . . . er . . . Aue head to Fürth for a showdown with the Kleeblätter of the SpVgg, also on Friday night.
Haircuts for everyone!
VfL Bochum head coach Peter Neuerurer had been withholding a trip to the barber as long as his side was on their undefeated start to the season.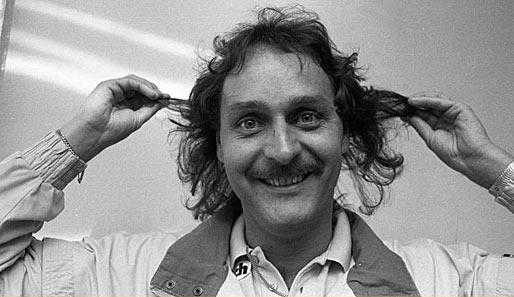 1. FC Heidenheim apparently was not too pleased with how Neururer presented himself as a guest, giving Bochum's standing at the top of the 2. Bundesliga table a drastic hack job delivering a 5:0 buzzcut.
Before 20 minutes had elapsed Sunday, Mark Schnatterer had delivered a corner for Patrick Mayer to head home for the early lead, which Schnatter doubled from the spot when Mayer was taken down by Bochum's Timo Perthel. From there, the route was on, as Heidenheim put two more into the bank before the half and then mercifully added just one more before sending Bochum home with more to think about than just haircuts.
Heidenheim, now fourth in the table, will next travel to face fellow promoted side RB Leipzig in a top of the table showdown, while Bochum wil host crisis team 1. FC Nürnberg.
3 x 6 = promotion spot?
Everyone knows that a strong defense can anchor a successful season for a football club, so it should be no surprise that the three sides currently atop the second division table have in common the league's lowest goals-allowed total, each having surrendered just six goals over the first eight match days.
FC Ingolstadt surrendered one goal to Erzgebirge Aue Tuesday on what seemed like the only shot Aue managed to get anywhere near the target, forcing the table leaders to settle for a draw. Ralf Hasenhüttl's squad reconvened in Karlsruhe to snag a 0:1 road victory and, with it, a return to the top of the table, when Karlsruhe's Daniel Gordon was unable to direct his headed clearance of a Pascal Groß free kick somewhere other than his own goal.
RB Leipzig siezed second place over the two match days despite seeing the total goals allowed double after surrendering three goals total in their Wednesday 3:1 over Karlsruhe and a 2:2 at Düsseldorf. Yussuf Poulsen powered the victory over KSC with a pair of goals, but was forced to sit out the match at Fortuna due to a leg injury, opening the door for Georg Teigl to deliver a brace of his own.
The club practices of RB Leipzig were again the target of fan protests in their away match in Düsseldorf, with home fans borrowing the idea of wearing black to symbolize the death of fan culture in the club's home town.
It was another promoted side settling at table third, with SV Darmstadt collecting four points from a 4:0 victimization of a hapless FSV Frankfurt and a 1:1 at Union Berlin.
All four Darmstadt goals Wednesday came off corner kick play. Aytac Sulu delivered the finishing touch on two of them.
With a shot at ascending to the table top, Saturday's draw in the capitol city was a disappointment for the Lilien, as they largely dominated their hosts, limiting Union to just one shot on target before conceding the equalizer five minutes from time on a shot from 14 meters out.
Monday Night Dogfight
The final match of the football-packed week arrived Monday with preseason promotion favorite 1. FC Nürnberg settled into a relegation spot as they were set to host 1. FC Kaiserslautern, who could spend the week in first place with a victory over their fellow Traditionsverein.
Yet, despite der Club having failed to score in any of their three prior matches and surrendering a total of eight to their three opponents in those matches, it was Valerien Ismael's side bolting to a 3:0 lead, with Alessandro Schöpf contributing a brace.
https://www.youtube.com/watch?v=z61CrMbE11Y
The Red Devils fought back with two goals by the 71st minute, but were unable to complete the comeback bid.
With Nürnberg struggles spurring rumors of a likely coaching change, the spectre of newly available taskmaster Felix Magath was made whole as the recent Fulham FC failure watched the match while seated next to former FCN president Gerd Schmelzer.
You can draw your own conclusions as to how motivation may have been spiked in this situation.
Match Day 8 Table
Club(s)
Wins
Draws
Losses
Goals
+/-
Points
1

 

FC Ingolstadt
4
4
0
15:6
9
16
2

 

RB Leipzig

 

4
3
1
13:6
7
15
3

 

SV Darmstadt 98

 

4
3
1
13:6
7
15
4

 

1.FC Heidenheim

 

4
2
2
18:11
7
14
5

 

1.FC Kaiserslautern
4
2
2
13:11
2
14
6

 

VfL Bochum
3
4
1
16:12
4
13
7

 

Fortuna Düsseldorf
3
4
1
14:10
4
13
8

 

Karlsruher SC
3
3
2
11:8
3
12
9

 

Greuther Fürth
3
2
3
12:9
3
11
10

 

Eintracht Braunschweig

 

3
1
4
12:11
1
10
11

 

SV Sandhausen
3
1
4
6:9
-3
10
12

 

1860 München
2
3
3
10:12
-2
9
13

 

1.FC Nürnberg

 

3
0
5
9:16
-7
9
14

 

FC St. Pauli
2
2
4
8:15
-7
8
15

 

Union Berlin
1
4
3
6:12
-6
7
16

 

Erzgebirge Aue
2
1
5
6:13
-7
7
17

 

VfR Aalen
1
3
4
6:11
-5
6
18

 

FSV Frankfurt
1
2
5
8:18
-10
5
Match Day 7 Results
Greuther Fürth
1:1
VfR Aalen
SV Sandhausen
1:0
1860 München
FC Ingolstadt
1:1
Erzgebirge Aue
FC St. Pauli
1:0
Eintracht Braunschweig
SV Darmstadt 98
4:0
FSV Frankfurt
RB Leipzig
3:1
Karlsruher SC
1.FC Heidenheim
3:0
1.FC Nürnberg
1.FC Kaiserslautern
1:0
Union Berlin
VfL Bochum
1:1
Fortuna Düsseldorf
Match Day 8 Results
| | | | | | | | | |
| --- | --- | --- | --- | --- | --- | --- | --- | --- |
| | | | Erzgebirge Aue | | 1:0 | | VfR Aalen | |
| | | | 1860 München | | 2:0 | | Greuther Fürth | |
| | | | Eintracht Braunschweig | | 2:1 | | SV Sandhausen | |
| | | | Union Berlin | | 1:1 | | SV Darmstadt 98 | |
| | | | Karlsruher SC | | 0:1 | | FC Ingolstadt | |
| | | | 1.FC Heidenheim | | 5:0 | | VfL Bochum | |
| | | | FSV Frankfurt | | 3:3 | | FC St. Pauli | |
| | | | Fortuna Düsseldorf | | 2:2 | | RB Leipzig | |
| | | | 1.FC Nürnberg | | 3:2 | | 1.FC Kaiserslautern | |
Match Day 9 Fixtures
Friday
Greuther Fürth
Erzgebirge Aue
VfL Bochum
1.FC Nürnberg
VfR Aalen
1860 München
Saturday
FC St. Pauli
Union Berlin
1.FC Kaiserslautern
Karlsruher SC
Sunday
SV Darmstadt 98
Fortuna Düsseldorf
SV Sandhausen
FSV Frankfurt
FC Ingolstadt
Eintracht Braunschweig
Monday
RB Leipzig
1.FC Heidenheim
The following two tabs change content below.
Randall Hauk is a freelance writer living in the United States while covering German football. He is currently the publisher of Planet Effzeh, an English-language site covering 1. FC Köln. He wrote about the German national team for the Telegraph as part of their World Cup Nation coverage.
Latest posts by Randall Hauk (see all)