There are those who don't get tired of stating that "football and politics don't mix". Two weeks ago this quote came once again up when Ralf Rangnick demanded that football should "take an unpolitical role within society". Werder Bremen's head of business Hubertus Hess-Grunewald shot back after the match against 1. FC Nürnberg, saying:
"Every AfD voter should know that it is a contradiction to like Werder and vote for the AfD. That doesn't mean that he can't be in the stadium, but he should take a look at our position and maybe be convinced by our stance to stand for an open and tolerant society without leaving anybody out and without populism."
Before the match Werder's fans had rolled out a choreo stating their dislike of racism and right wing radicalism. German football clubs have long struggled to position themselves against the radical right wing party AfD (Alternative for Germany). The party has over the years used right wing populism to gain voters. Over the years its members have made headlines discrediting German national team players like Mesut Özil and Jerome Boateng, branding them as foreign and un-German.
The case of a club membership and a season card
Hubertus Hess-Grunewald and Werder also made headlines at the start of the month when a club member got upset about his quotes about the AfD. The fan and the head of business exchanged a few emails back and forth and in the end the fan decided to leave the club, but to keep his season ticket.
The former Werder member stated that Hess-Grunewald's quotes about the party were in violation of the club's statutes. In the end the head of business reminded the fan that Werder potentially could "decide to hand out season tickets to club members only". In the end Hess-Grunewald had to clarify the statements, stating that Werder weren't banning AfD members from their matches.
However, the head of business stated once more that Werder were always going to come out in favor of values like solidarity, humanism, the fight against racism and integration. He told the press:
"We owe that much to all of our teams, as many of them consist of many different people coming from wide rage of different nations."
Eintracht's president Peter Fischer's clear cut position
Whilst Werder Bremen clearly showed their dismay with the right wing populist party, they still kept the door ajar for people of the party being club members and coming to the stadium. Eintracht Frankfurt's president Peter Fischer was even more vocal in his dismay for the right wing party, he told 11 Freunde:
"13 per cent voted for those right wing populists last year."
The Alternative for Germany managed to make waves last year during the federal elections by claiming a whopping 94 of the 706 seats in Germany's federal parliament after last year's election. Fischer sees a danger in every vote for the party:
"In 1930, 18 per cent of the electorate voted for the NSDAP (editor's note: Hitler's party). They didn't vote for six million jews ending up in gas chambers. They didn't vote for children getting murdered through euthanasia. But, their vote evened the way for just that."
The AfD and its members weren't amused over the Eintracht president's comments after the elections. Some pointed out that the club can't exclude members based on the political party they vote for, others went as far as reporting his statements to the police.
Fischer himself sees Eintracht's values and those of the AfD at odds.  Comments made by party co-chair Alexander Gauland in particular sent Fischer over the edge in his 11 Freunde interview. Gauland stated in a speech that the 13 years of the nazi regime were a speck of bird poop on the successful German history that had lasted for over 1000 years. In regards of those comments Fischer told 11 Freunde:
"Our statutes state: We are against exclusion, against contempt for mankind, for internationality and cross religious co-existence. Those are our statutes. If you read that, if you read that out loud, you must go against what these party officials have to say, and the way they speak about "one thousand years of Germany". The Third Reich was called a bird shit on German history. A bird shit. A bird shit. Six million jews murdered! Fifty million dead! A bird shit. Therefore I say: Check yourselves! If you want to live the values of Eintracht, you can't vote for the opposite. The two can't be combined."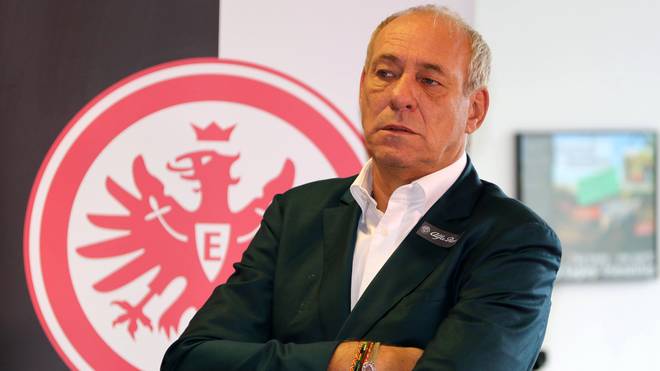 Christian Streich:"The league should position itself"
Many of the clubs in the league haven't positioned themselves as clearly against the right wing radicals from the AfD as Eintracht Frankfurt and Werder Bremen. Hertha and SC Freiburg have positioned themselves alongside those clubs, clearly stating their dismay for the party. Hertha sporting director Michael Preetz stated that clubs positioning themselves within society wasn't only welcome, but necessary in the current climate.
Freiburg coach Christian Streich told Badische Zeitung that he would like to see the entire league going up against racist tendencies:
"I think it would make sense if the Bundesliga collectively would take actions on some weekends. Make some videos and stake out our position."
According to Streich there is clear cut need to show where the league stands on these matters: "It's always good to comment on certain ongoing occurrences within society as a group. It's necessary to show where one stands."
The following two tabs change content below.
Niklas Wildhagen
Niklas is a 33-year-old football writer and podcaster who has been following the Bundesliga and German football since the early 90s. You can follow him on Twitter,
@normusings
, and listen to his opinions on
@TalkingFussball
.
Latest posts by Niklas Wildhagen (see all)