Six points from two matches and not really getting out of second gear! Bayern haven't encountered a real challenge so far this season and they won't if VfB Stuttgart's director of football Michael Reschke is to be believed. "It's over, it's all done!", Reschke told German sports journalist Ronald Reng. According to Reschke all stars must align if another club wants to challenge Bayern at the top:
"To avoid being crowned German champions Bayern would need to do everything incorrectly. Additionally the club would need to be extremely unfortunate and another club would need to go on an incredible run."
Harsh words and maybe a tad pessimistic at the start of a new season? Probably not if one takes a closer look at the recent past. The last six years have seen Bayern cruise to the championship. Challengers? Borussia Dortmund, Schalke and Hoffenheim have had decent seasons at times, but none of them have gotten close.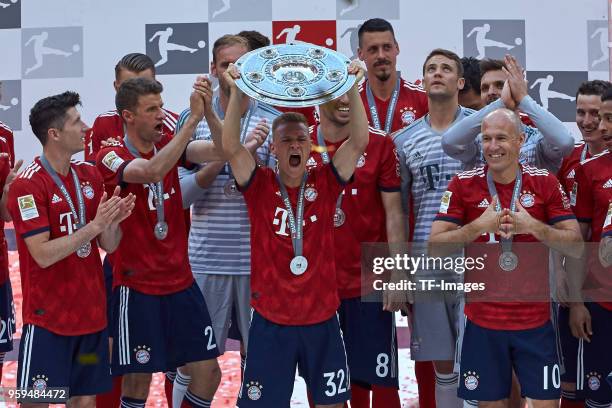 Reschke himself was the technical director at the Säbener Strasse between 2014 and 2017 before he joined VfB Stuttgart. If somebody knows how far ahead Bayern are of the curve, it should be a man of his knowledge.
As things stand Bayern can outspend the rest of the teams by a considerable margin. Wages and transfer fees paid by the Bavarians cannot be topped by their closest rivals.
Play offs the saving grace of the league?
This presents a massive problem for the Bundesliga in the long run. The league is not going to gain any fans internationally if Bayern's run continues in the foreseeable future. Furthermore, the domestic fans might turn their back to the league if they are bored.
According to Reschke their might be a viable solution that could fix the problem:
"Let's talk about the introduction of play offs!"
The top four of the regular Bundesliga season could meet in a play off competition to fight for the salad bowl according to Reschke's idea. Traditionalists might fight the idea, but there's precedence that this could work according to the 60-year-old:
"I can let you in on a secret. There are sports in America that use the play off system. And those sports are not about to collapse any time soon."
The following two tabs change content below.
Niklas Wildhagen
Niklas is a 33-year-old football writer and podcaster who has been following the Bundesliga and German football since the early 90s. You can follow him on Twitter,
@normusings
, and listen to his opinions on
@TalkingFussball
.
Latest posts by Niklas Wildhagen (see all)