The much-awaited draw for this year's Champions League has been made in Monaco with those little blue balls being drawn from Giorgio Marchetti's bowls. There are some highly intriguing match-ups for this year's group stage involving Bayern Munich, Schalke, Borussia Dortmund and Hoffenheim. Here's the low-down on what it means for the Bundesliga's finest.
Bayern Munich (Group E: Benfica, Ajax, AEK Athens)
Bundesliga champions Bayern will be fairly pleased with the draw which has pitted them against Benfica, Ajax and AEK Athens in Group E. Niko Kovac's side avoided many of the 'heavy hitters' that were lurking in pots two, three and four and will be confident of topping Group E.
Portuguese runners-up Benfica are two-times winners of the European Cup (1961 and 1962), but have also lost five other finals down the years. Ajax finished as runners-up to PSV Eindhoven in the Eredivisie title race, but came through a play-off with Dynamo Kiev to make the group stage. Prior to Bayern winning their hat-trick of European Cups in the 1970's, the Amsterdam club had won three of their own. AEK Athens provide the third opponents having made it through the play-offs with a 3-2 aggregate win over MOL Vidi despite having two players sent-off.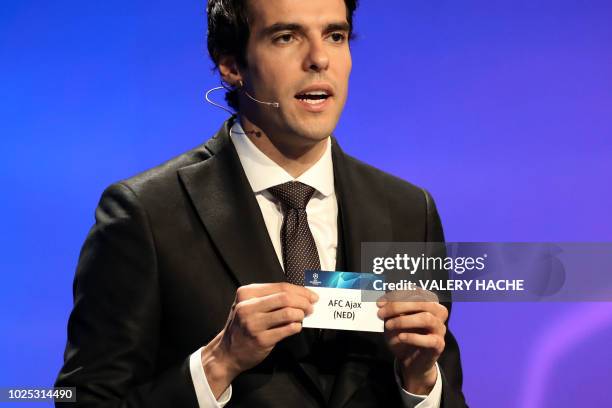 Reaction
Niko Kovac: "An interesting group with big traditional clubs. Our fans can look forward to three great Champions League evenings at the Allianz Arena. In sporting terms, I am very satisfied. We're favourites, but we have to get 100% performances in all games to advance to the next round."
Karl-Heinz Rummenigge: "This is an attractive group that we are very excited about. The goal is of course the knockout stages, but we must not underestimate any of these three opponents. We have played against Lisbon several times in the past and we have positive memories of these matches. Ajax Amsterdam is an old acquaintance, and we meet AEK Athens for the first time.
"But all that does not count anymore. All three have proved in their leagues last season how strong they are and we have to be very focused if we want to reach the next round."
Schalke (Group D: Lokomotiv Moscow, FC Porto, Galatasaray)
It could have been a lot, lot worse for Schalke as they make their return to Europe's top competition after missing out for the past three seasons and facing Russian champions Lokomotiv Moscow, FC Porto and Galatasaray will leave them optimistic.
Back in 2013, the Königsblauen were eliminated at the first knock-out stage by the Turkish giants so will have revenge in mind when they meet again in Group D. 2008 saw Schalke reach the quarter-final beating FC Porto on penalties on the way to setting up a clash with Barcelona.
Being pitted against Russian champions Lokomotiv Moscow will bring a reunion with former Ruhr idol Benedikt Höwedes, who signed for the Krasno-zelyonyye (Red-Greens) this summer after leaving Juventus. 
Reaction
Domenico Tedesco:  "This is a very interesting and balanced group without clear favourites. FC Porto, Galatasaray, but also Lokomotiv Moscow are very well-known clubs – and the cities are great destinations for our fans. We are really looking forward to the games. We are really up for it."
Ralf Fährmann: "After three years without Champions League participation, I can hardly wait for the first game. I am particularly looking forward to the duel with Lokomotiv Moscow and the reunion with Benedikt Höwedes and Jefferson Farfan as well as Sport Director Erik Stoffelshaus, whom I have known since my time in the Knappenschmiede.
"We had a good experience with FC Porto in 2008 when we were able to move into the quarter-finals of the Champions League for the first time. Against Galatasaray, we lost a few years ago in the knockout round. This time we want to do better. It will definitely be six tough games. Our goal is to move into the second round."
Hoffenheim (Group F: Manchester City, Shakhtar Donetsk, Olympique Lyonnais)
After the disappointment of missing out in the play-offs to Liverpool last season, Hoffenheim were able to take their place for the group stage draw in Monaco on the back of their fantastic season last year. Whichever teams they were matched with would have been a big ask, but there is hope for Julian Nagelsmann's side.
This season's favourites Manchester City, coached by Pep Guardiola are the big name in Group F, but both Shakhtar Donetsk and Lyon are sides TSG will have realistic hopes of taking points from.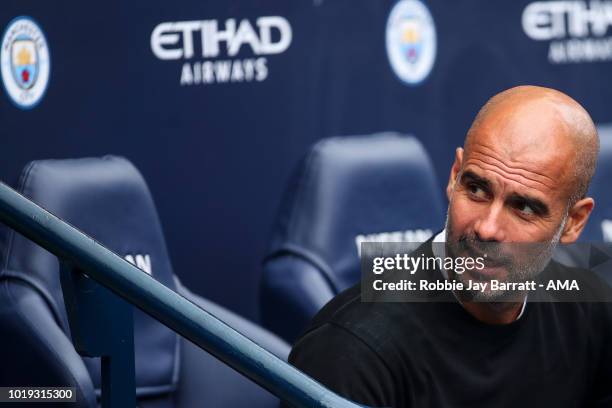 Reaction:
Julian Nagelsmann: "In the Champions League we are the underdogs and that is normal because of the club we are. However, I think that it is possible to qualify from the group. The other two groups we could have been drawn in were a lot more difficult.
"We have one big name and two other good sides and we'll have to have good days to live with them. We have set ourselves the goal of getting through the group stage better than we did in the Europa League last season."
Alexander Rosen: "We would like to survive the group stage, even though we are in the competition for the first time, but we are not so presumptuous as to say that we will definitely reach the last sixteen, but we are ambitious and set ourselves the goal to successfully play the group stage."
Borussia Dortmund (Group A: Atletico Madrid, Monaco, Club Brugge)
Borussia Dortmund face yet another trip to Madrid in the Champions League Group stage, but this time around it is Atlético they come up against in Group A as opposed to their usual foes Real.
Trips to Monaco and Brugge complete Group A, and the Schwarzgelben should be optimistic about their chances of making it through to the knock-out stages. New signing Abdou Diallo will be particularly looking forward to the trip to the South of France having played for the Ligue 1 side between 2014 and 2017.
Lucien Favre will also know all about the Monégasques from his two seasons coaching Nice.
Reaction:
Lucien Favre: "It's a hard draw with strong opponents, first and foremost Atlético, which represents a very experienced and well-organized team. Followed by Monaco, who knocked out Manchester City last season and only failed in the semi-finals. Bruges impresses with a close team effort, and they show how strong Belgian football is right now, which the national team proved at the World Cup. We gladly accept the challenge."
Michael Zorc: "This is a very demanding group. As always, a trip takes us to Madrid, but this time for a change not to Real. Bruges is a great and accessible destination for our fans. We are looking forward to the start in the premier competition!"
The following two tabs change content below.
Mathew Burt
A year spent living in Bremen got Mathew hooked on the Bundesliga with regular visits to the Weser Stadion getting in the way of his studies. Back in the UK now, he still keenly follows the Grün-Weißen and German football in general. Follow him on Twitter
@matburt74
.
Latest posts by Mathew Burt (see all)