The match-picking dead walk the earth!
Appropriate for the Halloween season, my match day 10 picks were disguised as the picks of someone who knew what he was doing. I'd already posted a personal best by Saturday night. Going .500 on the Sunday matches just padded those numbers.
Because Halloween is on Saturday, I feel like I should get one more week out of this deal, though it could also just go full-Freddy Krueger and be a horror show.
Isn't that the fun of it though?
Friday, October 30
FC Bayern München (-2) over Eintracht Frankfurt
It's a crazy time when you can say of a football spread that two goals seems too few to be giving. Yet, that's what the two goals Bayern is layer to Frankfurt looks like.
Eintracht has scored just four times in their last six matches, and two of those goals came against Hannover last week.
Bayern has won five of their last six league matches by three goals or more. If you've seen them play recently, you know they're playing at an incredibly high level.
Is there some Alexander Meier magic that can put some goals past Manuel Neuer, while an Armin Veh squad somehow plays lights-out defense against the irresistible force of Bayern Almighty?
Doubtful. It'd be fun to pick Eintracht just because this feels like a classic set-up, but I'd be doing it for non-football reasons. On the field, this could be a complete laugher.
Saturday, October 31
FC Schalke 04 (-½) over FC Ingolstadt
Are consecutive losses a signal that the party is over for FC Ingolstadt? Over their last five matches, they've somehow collected four points while scoring just three goals. During that run, die Schanzer were blanked by the league's two most-generous defenses, Stuttgart and Hamburg, who've conceded 43 goals between them already.
The plan in Gelsenkirchen, then, will likely remain the same: stay tight defensively and look for a chance on the counter, which might be a promising tactic considering how well it worked for 1. FC Köln nearly a month ago.
Other than that, though, Schalke has looked very good against everyone who isn't among the top teams in the league. After a frustrating week that featured two losses and an exit from the DFB Cup, all at the feet of Borussia Möchengladbach, I expect a bit of a cathartic release from the Royal Blues at the expense of Ingolstadt.
VfL Wolfsburg (pk) over Bayer Leverkusen
EL PLASTIKO!!!!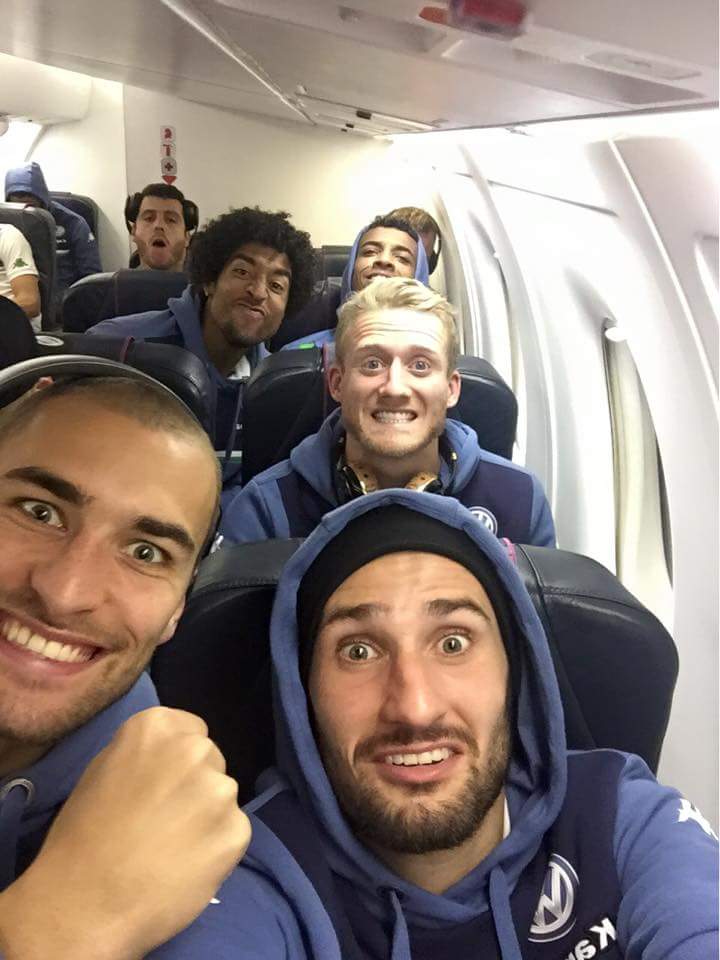 Wolfsburg hasn't lost at home since March 2014. They haven't lost at home to a team other than Bayern since January 2014. The Wolves remain a top side, but its only been the away results that have truly disappointed.
Leverkusen has been a thrill of late, but somehow lost in all the goals and comebacks of the last few weeks is that they had only scored eight Bundesliga goals all season before last weekend's 4:3 comeback win over Stuttgart.  Even in that match they went nearly an hour without a score against the league's most-generous  defense and were behind 1:3 heading into the 70th minute before things started to connect.
Wolfsburg's defense resembles that of Stuttgart only when it's Bayern they're facing. Unless they get freaked out by the fact that "Bayer" is just one "n" short of their tormentor, I think they'll be okay.
Additionally, Leverkusen has been pretty poor on the road to top sides, losing 3:0 to both Dortmund and Bayern.
Borussia Dortmund (-1) over Werder Bremen
Got burned by underestimating the relevance of Bremen hanging tough against Bayern München and a bit by being nonchalant about Mainz's weak run of form.
I also got burned by having underestimated how well Dortmund would recover from their dismantling by Bayern.
Aubameyang is red-hot and well-rested from not having played in the midweek cup match. Bremen used a full-strength squad Wednesday and will simply not be quite as fresh. Heavy legs in the defensive end trying to keep up with a well-rested Aubameyang?
Good luck, Werder, but I think this one may get out of hand.
FC Augsburg (pk) over FSV Mainz 05
Neither of these two clubs are having a particularly good time in the Bundesliga, of late.
Mainz also got dumped in the DFB Pokal by blowing a one-goal lead to one of the 2. Bundesliga's worst clubs, while Augsburg man-handled the second division's best side.
And that's all I needed here to go with the home team.
1. FC Köln (-½) over TSG Hoffenheim 1899
At the risk of jinxing my club . . .
Hoffenheim is in an interesting spot. Their roster was build on the idea of playing Markus Gisdol's attack-oriented football, even though they did not remotely replace Roberto Firmino.
Yet, after separating themselves from Gisdol after last weekend, they've gone with Huub Stevens, who most definitely is not going to unleash an offensive giant. Stevens will, however, immediately go to work on the defensive issues, which have been a problem since before Gisdol pulled Hoffenheim from the fire in an interim role to get the full-time job.
Additionally, the Anthony Modeste-powered 1. FC Köln offense suddenly has lost its mojo. They've not scored since putting three on Schalke 04 at Veltins Arena, leading to three consecutive one-goal losses, including the midweek cup match that had the double-insult of former Billy Goat fan favorite Anthony Ujah getting the game winner.
Peter Stöger rarely sends his team forward, but when opposing defenses mirror his own (to date) preferred defensive posture, the effzeh has obliged and looked fairly capable in doing it. If Hoffenheim tries to start playing as a defense-first team this Saturday, I'm thinking the Müngersdorfer faithful will be happy with what they see from their side.
Hertha BSC (pk) draw Borussia Mönchengladbach
Andre Schubert's Borussia Mönchengladbach have been unbeatable since the new guy took over for Lucien Favre.
Pal Dardai's Hertha Berlin is stubborn at home, where they've not lost.
Even though that home record at the Olympiastadion has been build without having faced a top team, I'm liking the way Dardai's crew plays comfortably within their capabilities and don't seem to ever get flustered. As good as die Fohlen have been under Schubert, I think Hertha is a good test for them. Besides, Schubert's unbeaten Bundesliga start has to end at some point.
. . . doesn't it? Please tell me it does.
Sunday, November 1
SV Darmstadt 98 (+½) over VfB Stuttgart
I'm not sure how well Alexander Zorniger has endeared himself to his players, but I'm not sure a 4 a.m. run at the conclusion of a return trip from a tight cup match is the best way to win hearts and minds.
For all I know, the Stuttgart coach consulted with his captain and veteran players before having them run after their return from (only just) beating Karl Zeiss Jena in the DFB Cup. If that's how it went down, my theory that he's at risk of losing his players would be even more ill-conceived than predictions of Stuttgart contending for Europe this year based on a friendly win over Manchester City.
If not . . .
I also don't know how endangered Zorniger's job is right now, but you have to wonder how long this experiment will be allowed to fail. The adjustment to a more-attacking philosophy has made a poor defense worse while not producing goals, and there has been no really encouraging sign of progress toward either changing.
Besides, HELLER IST SCHNELLER!
Hamburger SV (-½) over Hannover 96
I've publicly been not a believer in either of these clubs. I had them on a shortlist of relegation-threatened sides before the season, and I still think they'll both be fighting against it late in the season, even though neither currently reside in the bottom three.
Now, I'm going to have to admit that the HSV has shown they have enough to separate themselves from the league's biggest strugglers, even if only just.
Hannover is just a Leon Andreasen forearm-ed goal out of 17th place. I think that even as poor as they've looked, they are even worse than that.
I expect a low-scoring affair and wouldn't rule out a scoreless draw, but the next clean sheet Hannover posts on the road will be their first (EDIT: Or second, if you're counting the one they posted in Köln that I managed to blank. Thanks Ansgar!) . Hence, it's a battle of an offense that rarely scores against a defense that loves to concede.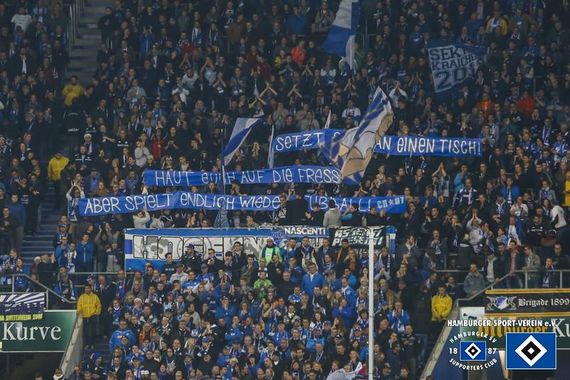 You gotta love this league!
Record:
Last Week: 6-2-1
Season: 16-28-1
The following two tabs change content below.
Randall Hauk is a freelance writer living in the United States while covering German football. He is currently the publisher of Planet Effzeh, an English-language site covering 1. FC Köln. He wrote about the German national team for the Telegraph as part of their World Cup Nation coverage.
Latest posts by Randall Hauk (see all)