A quick reaction to 1. FC Köln's scoreless draw with VfB Stuttgart.
What it Means
Well, it's not as if they're going to cancel Karneval or anything, but there is a general feeling of disappointment surrounding the club and fans.
Between having beaten Stuttgart in their prior meeting and having played a strong match in Hamburg, there was a sense of possibility surrounding the mid-week battle. A victory would have pushed the Billy Goats all the way to eighth in the table and eight points above a direct-relegation spot.
Now tenth and  with just 19 goals through 19 match days, Köln remains solidly mid-table, but with just 19 goals from 19 matches, also rates as the third-weakest puncher in the league.
Stuttgart, though fourth in the away table, had conceded 16 times in their first nine matches on the road. Though the VfB defence has been largely improved since Huub Stevens took over, it seemed there was opportunity for the Billy Goats to show improvement in that phase of their game, rather than manage precisely zero on-target shots on the night.
But, if Timo Horn is to be believed, scoring was a secondary concern for his outfielders today.
"If it doesn't work, then you just have to be satisfied with the point," said Köln's keeper after the match. "The plan was to post a shutout."
Which is how, I suppose, you rack up five scoreless draws in nine matches.
The point does keep Köln well on-pace for a 40-point season, which should be more than plenty to help achieve the singular season goal of staying in the Bundesliga . . . even as the fan base occasionally dreams of Europapokal.
Stock Watch
Holding –  With new signing Deyverson being held back until he's had more time to get acquainted with his new team, striker Bård Finne got the call as an offensive substitute. Finne had been rumoured to be on his way to 1860 München via loan during winter break, but then tallied a go-ahead goal in the Florida Cup contest against Fluminense and seemed to have won himself a bit more of a chance with his current club. To that end, Finne came on in the 59th minute, seeing more Bundesliga playing time than he had in his for prior appearances combined.
On the one hand, Finne was fairly impressive in his half-hour opportunity, helping the attack come somewhat to life and being the man in the right spot for a few good opportunities. On the other hand, Finne didn't close any of those opportunities, which has largely been his problem. He's definitely a dynamic player, but the finishing touch has been lacking.
There remains hope the 19-year-old Norwegian will get more time to earn his first Bundesliga goal, but the arrival of Deyverson means that the blown chances for a goal today may also mean he blew his biggest shot at making a strong case for being in the mix for significant playing time in attack.
Rising – In an eight-match stretch of the Hinrunde, Dominic Maroh found himself watching from the bench as Mergim Mavraj overtook his duties in central defence. Maroh has since returned to his starting role and appears ready to fight to keep hold of it. The Slovenian international was a strong presence in Köln's cautious game plan with possession and made a few key defensive plays to deter chances on his own goal.
Falling – It seems odd to be saying this . . . treacherous, almost . . . but what has happened to Jonas Hector? Ever since being called into national-team duty, Hector has regularly looked more like a liability than the type to get noticed by Joachim Löw while considering his next international conquest for Germany. In a few one-on-one situations, Hector came out looking bad as Stuttgarters were able to escape his marking. Add to that a few really bad passes in the defensive half and one along the edge of the penalty area on the other end to put a halt to one of Köln's better chances of the first half, and we're left wondering whether we're remembering his earlier performances wrongly or whether he's genuinely taken a step back in his development.
Home-Field Disadvantage
"That was not comparable with our away form," said captain Matthias Lehmann after the match. "It is strange, and we need to see to it that we change it."
Köln is the second-best away side in the league, but second-worst at home, despite a consistently vocal and supportive home crowd. A win in the first home match of 2015 could have sparked a turn-around in the home form.
Not only does has the boisterous home crowd had few chances to celebrate victory, the particularly poor offensive production at Müngersdorf means the singing of goal song "Wenn et Trömmelchen Jeht" has happened just four times since being promoted. With Karneval nearing, the choir needs more practice!
Match Ball
If one must be given, then I'm giving it to Timo.
I'm not sure that he was necessarily challenged, even to the degree he was in Hamburg, but if the goal was to keep a clean sheet, then mission accomplished due in some part to the keeper.
Next?
It's the rare back-to-back at home, with free-falling fellow promoted side SC Paderborn coming to visit. The underdogs from east Westphalia have not won since match day 10 and have been outscored 8:0 in two losses to open the Rückrunde. As long as the EffZeh can avoid overconfidence in facing a team that will be desperate to get points lest they finally plunge into the relegation zone and also avoid looking past a struggling club at the following match day's Karneval weekend derby at Borussia Mönchengladbach, Saturday will present a chance for Köln to start 2015 with as many as seven points from the opening three matches, which would provide plenty of "Kölle Alaaf!"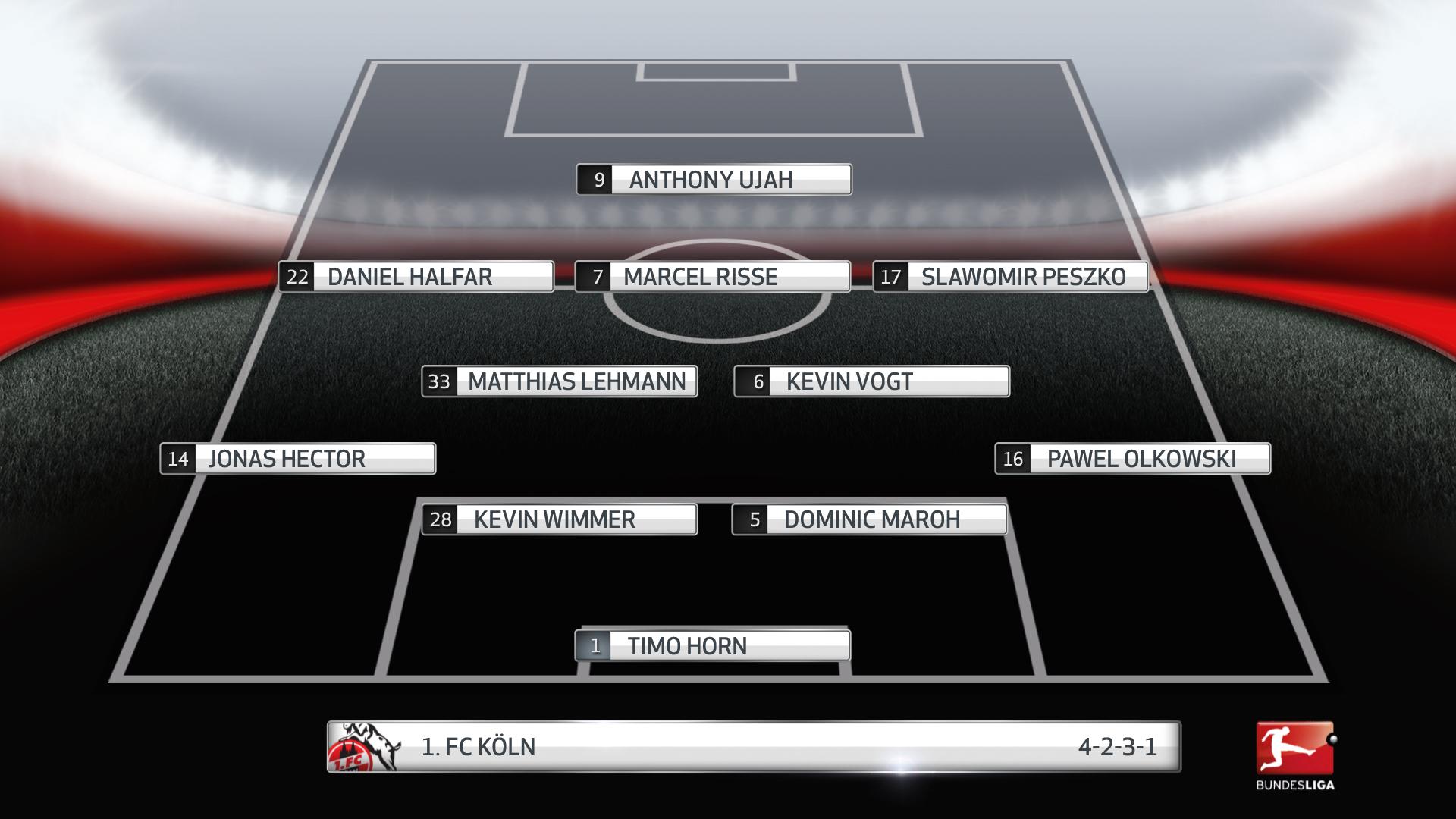 The following two tabs change content below.
Randall Hauk is a freelance writer living in the United States while covering German football. He is currently the publisher of Planet Effzeh, an English-language site covering 1. FC Köln. He wrote about the German national team for the Telegraph as part of their World Cup Nation coverage.
Latest posts by Randall Hauk (see all)